Round Bar Automatic Angle Bender Machine
Böjningsmaskinen är huvudsakligen lämplig för krokarna och böjningspannarna av kallvalsade ribbstålstänger, varmvalsade stålstänger av tre stål, kallvalsade lättförstärkta stålstänger och varmvalsade rundstänger.
Den automatiska böjningsmaskinen har fördelarna med låga felaktigheter vid användning av utrustning, snabb böjning av stålstång , låg energiförbrukning utan skador på ribborna, lågt ljud och ljusvibrationer. den har egenskaper som hög effektivitet, pålitlig drift och så vidare.
Dubbel drift, lätt och flexibel, 3-5 gånger manuell böjning.
1. Helautomatisk stålbar böjningsmaskin produktionsutrustning, med rätning funktion, multi-purpose maskin.

2, med hjälp av intelligent kontroll, kan bearbeta en mängd storlekar och storlekar av kvadrat, diamant, polygon och så vidare.

3, från råstångsråmaterialet till omröringsprodukten en gång bildat, kan bearbeta kallt, varmvalsat höghållfast stålstångsstål.

4, hög produktionseffektivitet, motsvarande 20 till 30 arbetskraft.

5, utrustningen är praktisk, bara en person att arbeta, vilket sparar mycket arbete.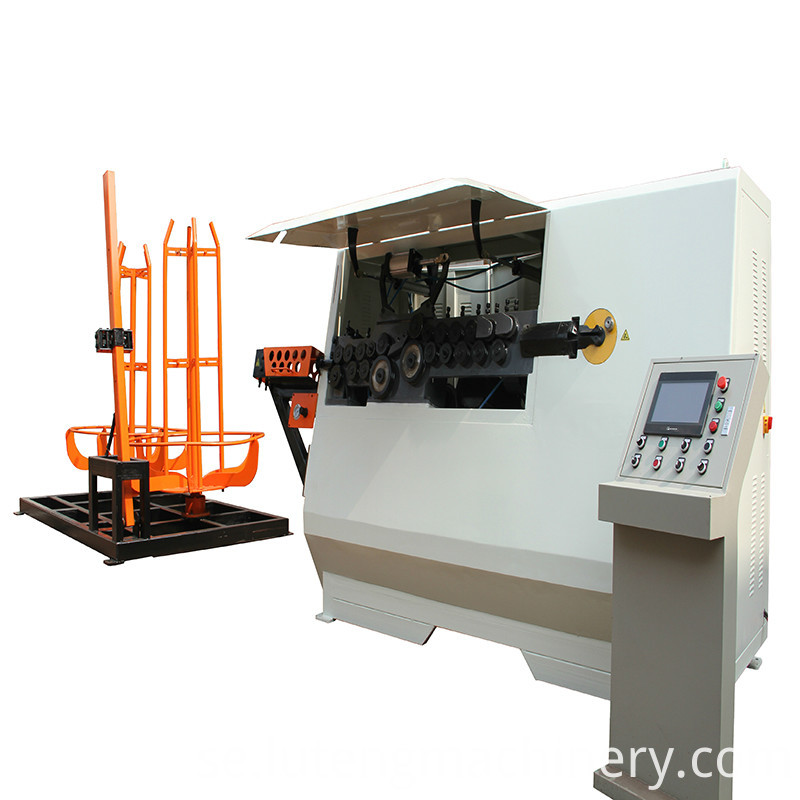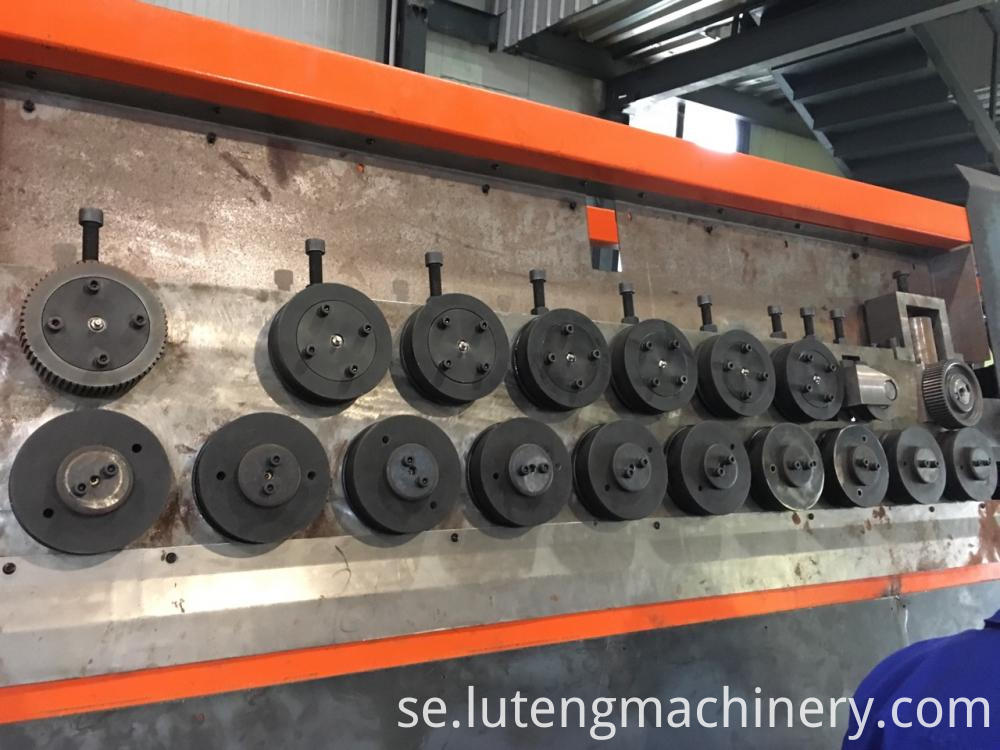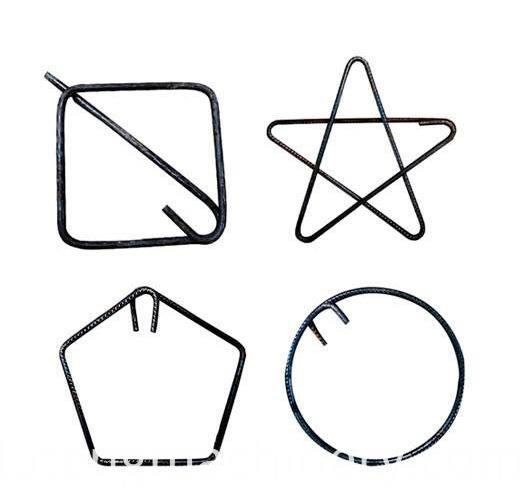 | | | |
| --- | --- | --- |
| TENSILE STRENGTH | Kg/mm2 45 | Kg/mm2 65 |
| SINGLE WIRE BENDING | 6-12 mm | 6-12 mm |
| DOUBLE WIRE BENDING | 6-10 mm | 6-8 mm |
| OPERATION | Automatci wire feeding system(CNC) | Automatci wire feeding system(CNC) |
| MAX. BENDING ANGLE | 180° | |
| MAX. LENGTH OF STIRRUP SIDE | 1000 mm | |
| MIN. LENGTH OF STIRRUP SIDE | 90 mm | |
| MAX. BENDING SPEED | 1050°/sec | |
| MAX. TRACTION SPEED | 75-100 m/min | |
| BENDING DIRECTION | Bi-direction | |
| TRACTION SERVICE MOTOR POWER | 17KW | |
| BENDING SERVICE MOTOR POWER | 7KW | |
| L×W×H | 3300×1000×2200 mm | |
Vi har några andra produkter Portable Rebar Cutter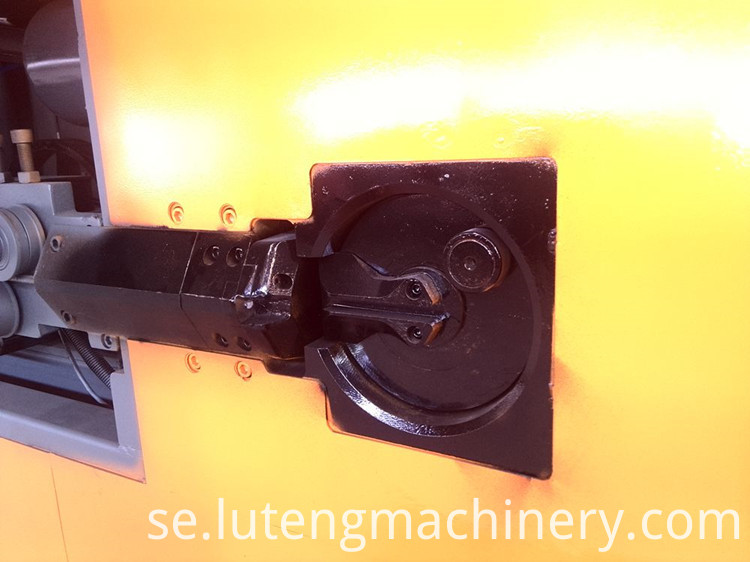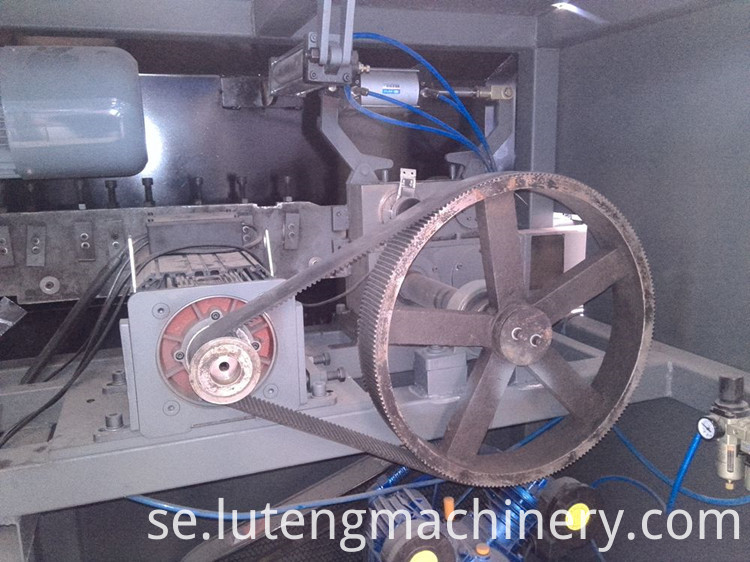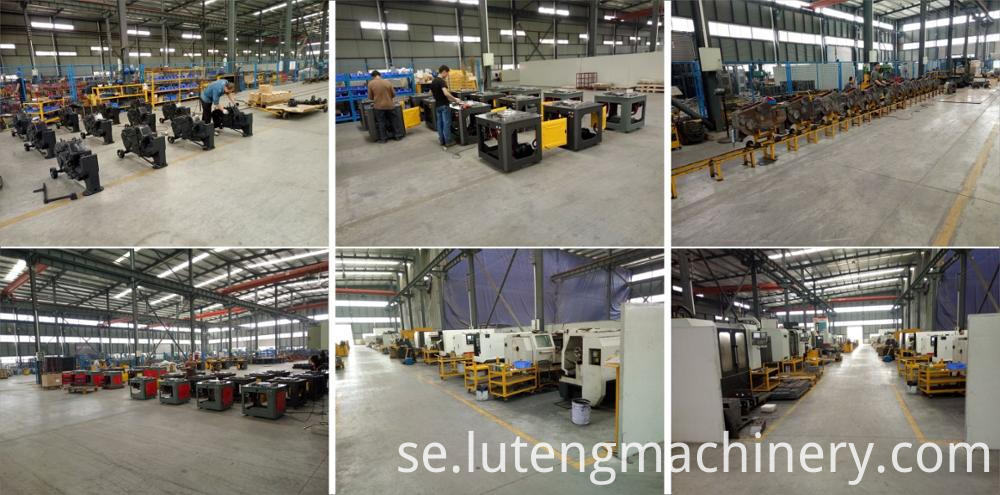 Shandong Luteng Building Equipment Co, Ltd är en professionell bockmaskin tillverkare i Kina, som grundades 2014 och ligger i hemstaden Confucius och Mencius -Jining City, Shandong-provinsen. Våra huvudprodukter är: CNC Stirrup böjningsmaskin, Dubbla huvudböjningsmaskin , Cagesvetsmaskin etc ..
Företaget har en stark forskningspersonal med stor erfarenhet och produktion av innovativt tänkande. Vi kan erbjuda våra kunder högkvalitativa produkter, konkurrenskraftigt pris, snabb leverans och tillfredsställande service. Vi kan också anpassa icke-standardiserade maskiner enligt era krav.
Under tiden kan vi även erbjuda utlandsinstallation, träning, underhåll, idrifttagning för varje kund och bekräfta att de kan använda Luteng-maskinen ordentligt och njuta av högpresterande och bästa service under drift.
Vi välkomnar inhemska och internationella offentliga kommunikationssamtal och förfrågningar.
Hoppas vårt absoluta uppriktighet samarbete, skapar magnifikt på grundval av ömsesidig nytta, skapa lysande!
FAQ
Fråga: Vad är tillverkningstid och leveranstid?
A: Beställ mindre än 5 st, vi har lager, leverans till Shanghai hamn ca 5 dagar. Och beställ mer än 5 st, ca 10-15 arbetsdagar.
Fråga: Vad är MOQ?
A: 5 st. För provorder är 1 st OK, det finns extra port och leveransavgifter.
Fråga: Vad är avgångshamnen?
A: Vanligtvis Shanghai hamn, Guangzhou, Qingdao, Tianjin och andra kinesiska hamnen är också OK.
F: Vad är förpackningen?
A: Järnpall och Polly träfall (ingen rökgas behövs)
F: Vad är betalningstiden?
A: T / T, L / C, West Union, PayPal.

<

Bar

Bender

Steel

Bar

Bender
CNC

Rebar

Bender
Rebar

Spiral

Bender
Steel

Bar

Arc

Bender




Bar

Cutter
Steel

Bar

Cutter
Steel

Bar

Straightening

and

Cutting

Machine
Portable

Rebar

Cutter




Stirrup

Bender
CNC

Steel

Bar

Stirrup

Bender
CNC

Wire

Bending

Machine
CNC

Cage

Making

Machine
CNC

Rebar

Bending

Center


Steel

Bending

Center
Vertical

Bar

Bending

Center
Horizontal

Bar

Bending

Center






Rebar

Shear

Line
CNC

Shearing

Line
Rebar

Cutting

Line






Cold

Bending

Machine
I-steel

Cold

Bending

Machine
H

Beam

Steel

Bending

Machine







Five

Head

Bender
5

Head

Reinforced

Steel

Bender
Cnc

5

Head

Rebar

Stirrup

Machine







Double

Head

Bender
double

Head

Reinforced

Steel

Bender
Cnc

double

Head

Rebar

Stirrup

Machine






Rebar

Spring

Machine
Steel

Spring

Making

Machine
Steel

Wire

Spring

Making

Machine







Rebar

Tier
Rebar

Tying

Tool
Automatic

Rebar

Tier






Excavators
Small

Excavator
Medium

Excavator
Large

Excavator


Dozers
Standard

Type

Dozers
Wetland

Type

Dozers
Desert

Type

Dozers
Push

Coal

Type

Dozers
Forest

Logging

Type

Dozers
Environmental

Sanitation

Type

Dozers
Long

Track

Type

Dozers
Rock

Type

Dozers
Trimming

Dozers
Pipe

Layers


Vibratory

Road

Roller
Ride-on

Road

Roller
Walk-behind

Double

Drum

Roller
Walk-behind

Single

Drum

Roller
Plate

Compactor
Tamping

Rammer




Laser

Screed
Six

Wheel

Ride

On

Laser

Screed
Four

Wheel

ride

On

Laser

Screed
Walk-behind

Laser

Screed
Concrete

Truss

Screed




Power

Trowel
Ride-on

Power

Trowel
Walk-behind

Power

Trowel




Light

Tower
Trailer

Light

Tower
Mobile

Light

Tower
Balloon

Light

Tower




Road

Repair

Machine
Road

Grooving

Machine
Road

Blower
Road

Crack

Sealing

Machine
Road

Cutter
Road

Scarifying

Machine


Road

Marking

Machine
Thermoplastic

Road

Marking

Machine
Cold

Spraying

Road

Marking

Machine
Thermoplastic

Paint

Pre-heater




Produktkategorier : Stirrup Bender > CNC Steel Bar Stirrup Bender