Guardrail Pile Ramming And Screw Driving Machine
Stapelföraren är en serie produkter som utvecklats av företaget med oberoende immateriella rättigheter.
Produkter för bergteknik för borriggsserier används i stor utsträckning i bryggor för motorvägar och järnvägsspår.
Huvudfunktionerna i riggen:
1. Designad i strikt överensstämmelse med kraven i allmänna industridesign standarder, mångsidighet och utbytbarhet av produktdelar och moduler.
2. Den adopterar fullt hydrauliskt arbetsläge och knapptypsjusteringsanordning, så strukturen är enkel och funktionen är bekväm.
3. Den hydrauliska stationen antar en variabel pump som optimerar hela hydraulsystemet och har funktioner för energibesparing, miniatyrisering och låg kostnad.
4. Den hydrauliska snabba lyftstångsdesignen eliminerar behovet av riggar, vinschar och växellådor, vilket gör driften enklare och säkrare.

1.Itroduktion av LT-serien Hjultyp stapel förare
LT- serien självgående hydraulisk stapelförare är en typ av multifunktionella stapelkonstruktionsmaskiner, med olika konfigurationer kan den åstadkomma många funktioner, såsom påhöjning, högextraktion och borrning på det stabila lagret av väg före höjning.
2.Technical Parameter
No.
Specifications
Unit
LT23A
LT26A
LT36A
1
Hydraulic hammer model
LT
230
LT260
LT360
2
Drill rod diameter
mm
68
75
85
3
Engineer power
kw
20
23
23
4
Hydraulic system pressure
mpa
16-20
16-20
16-20
5
The hydraulic system flow rate
ml/r
63-80
63-80
63-80
6
Nitrogen gas pressure range
Mpa
1±0.1
1.7±0.1
1.7±0.1
7
Hydraulic hammer impact frequency
bpm
500-900
400-800
400-800
8
Hydraulic hammer work flow
l/min
40-70
50-90
50-90
9
Working pressure of hydraulic hammer
Mpa
9-11
11-14
12-15
10
Working stroke of hydraulic hammer
mm
450-2800
450-2800
450-2800
11
Piling efficiency
mm/min
2100
2400
2700
12
Net weight
kg
about 2000
about 2100
about 2200
13
Steel post diameter
mm
90mm-500mm
14
Maximum ramming depth
mm
2000
15
Maximum post length
mm
2600
16
Drilling diameter
mm
120,150,160,180,200
17
Drilling depth
mm
1700
18
Maximum traction speed
km/h
≤30
19
Traveling Speed
km/h
8-12
20
Hydraulic tank volume
L
80
21
Dimension(L*W*H)
mm
2600*2250*2500(folded)*3700
3.Pictures för att visa funktioner och arbete på plats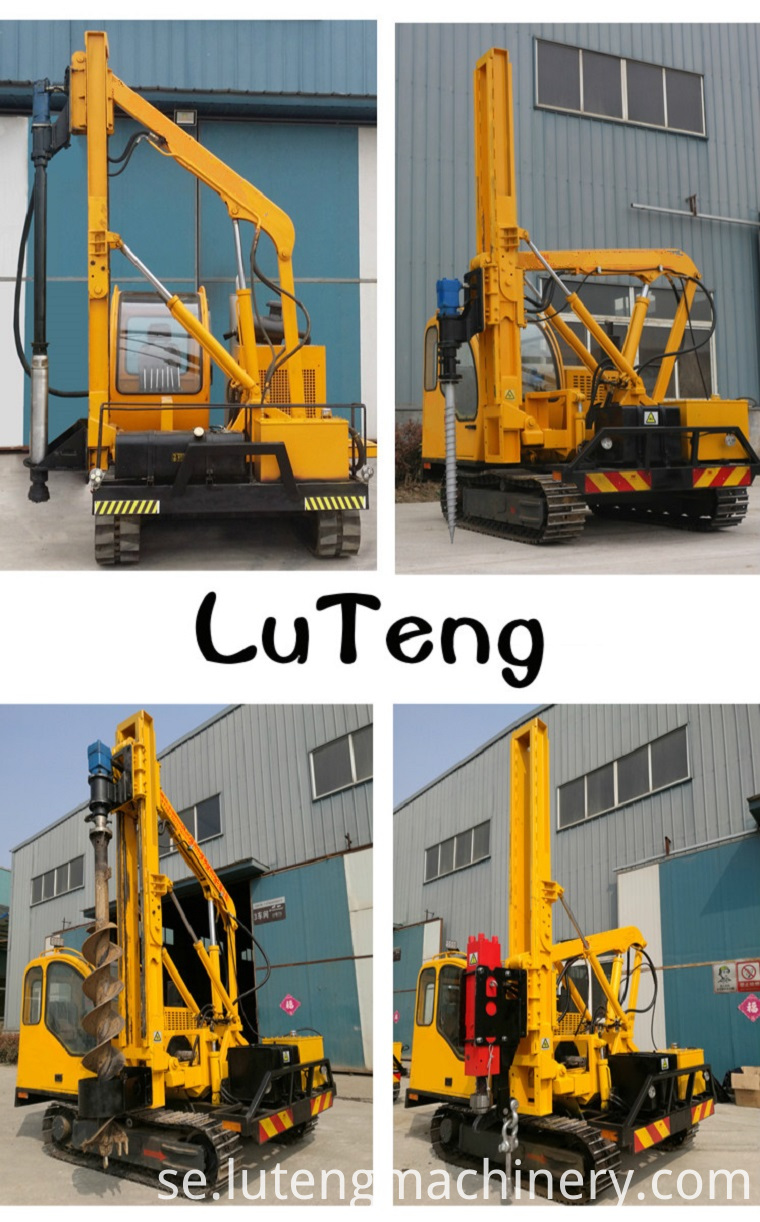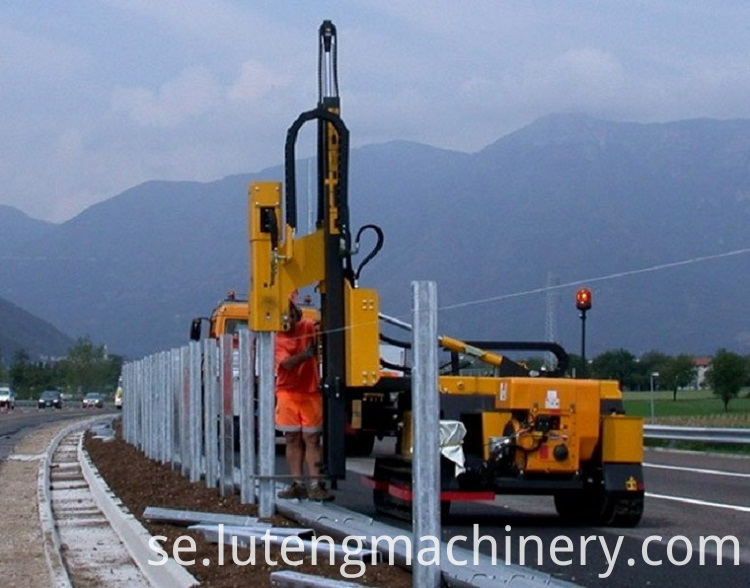 T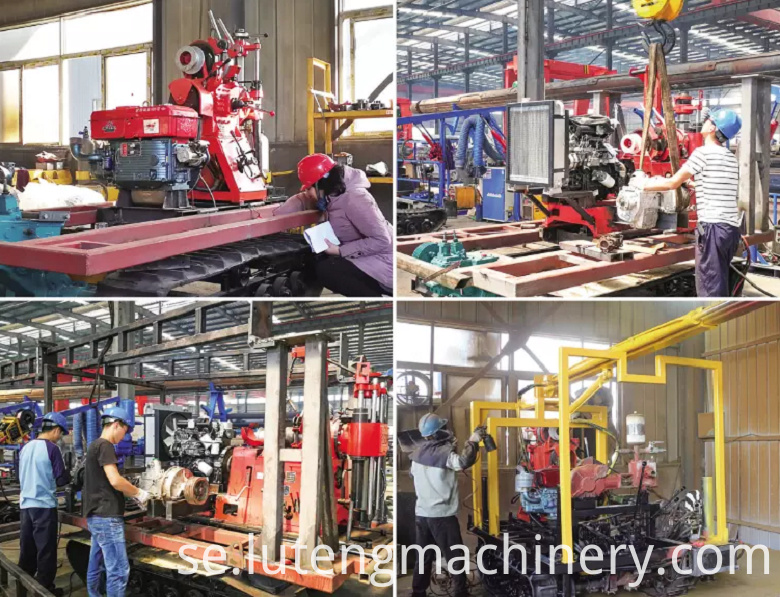 5.FAQ
1. Vad är vår stapeldrivares huvuduppgift?
Ans .: Det har olika modeller som används för alla typer av PV-post och Highway Guardrail installation, det är det bästa valet för solkraftverkskonstruktion.
2. Vad är garantin för vår maskin?
Ans.: Vår huvudmaskin har en 6 månaders garanti (förutom hammaren), under denna tid kan allt brutet tillbehör ändras för en ny. Och vi tillhandahåller videor för maskininstallation och drift.
3. Vad är ledtid och leveransmetod?
Ans .: Normalt är ledtiden 3 dagar , och vi skickar maskinen till sjöss.
4. Vilka typer av betalningsvillkor accepterar vi?
Ans .: T / T eller L / C vid syn ...
6.Kontakta information
Product categories
CNC Steel Bar Bender
Steel Bar Straightening and Cutting Machine
Rebar Cutting Machine
rebar wire mesh welding machine
concrete floor grinder machine
automatic cage welding machine
steel stirrup bender
CNC plasma cutting machine
concrete mixer and pump
Concrete Spraying Machine
drilling rig
pile driver
Concrete delivery pump
Produktkategorier : Pile Driver